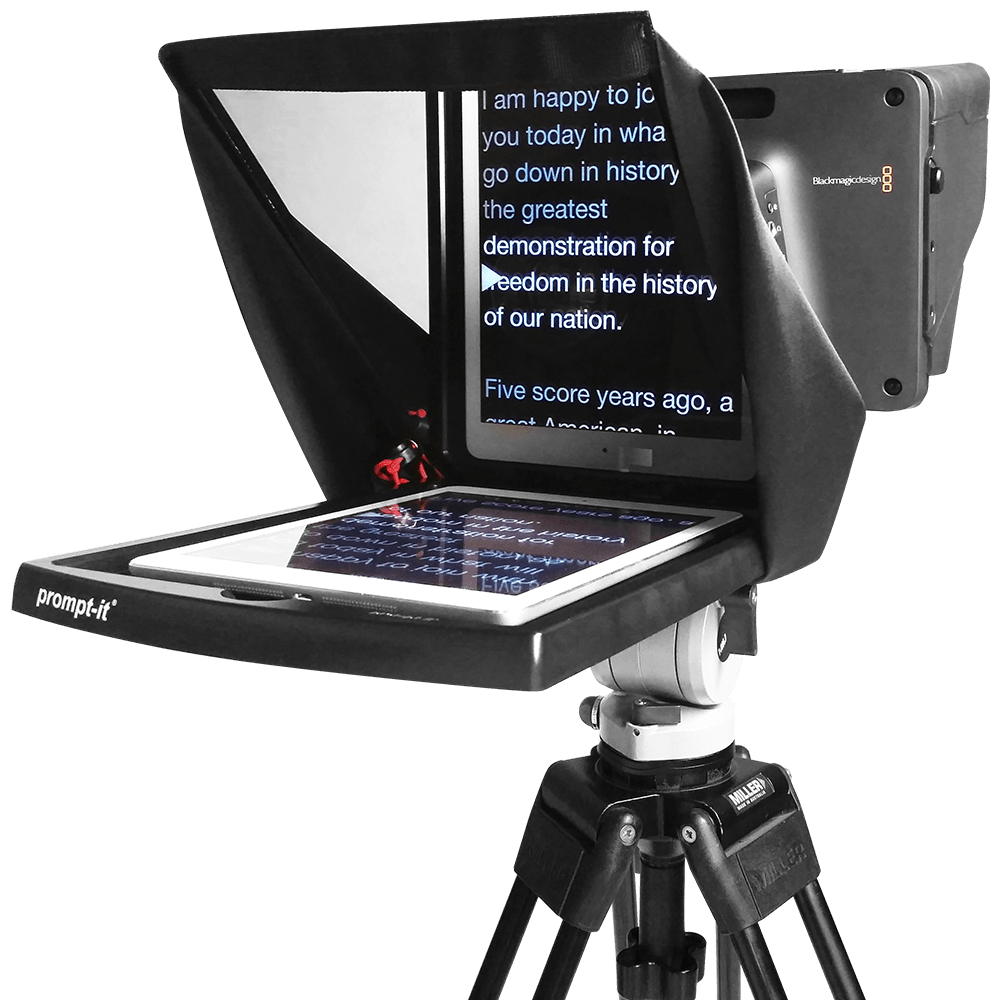 In stock and shipping daily.

With prompt-it® maxi, you are guaranteed to maintain eye contact at all times. It is the first and only professional teleprompter to use the beamsplitter glass in portrait orientation (not landscape). Being narrower, portrait orientation reduces eye movement and is easier to read. The prompt-it® maxi is unrivalled in its quality, ease of setup and durability.
Join the thousands who haven't looked back
Professionals in any industry, amateurs and hobbyists – if you are presenting on camera, then prompt-it® maxi is key for a better performance. It's lightweight, portable, easy to set up, and affordable.
I ordered my teleprompter for a corporate shoot, freaking out I would need to sell my house to pay for the expensive brands. But I found Prompt-it and thought the price was too cheap to be true, so I went for it and purchased the Prompt-it. Surprise, was my first emotion. Not only is the product great and clear, the people behind the business made sure I received the parcel and making sure everything went smoothly! Thanks!
Received my Prompt-it fast and with great support on the right tripod/light stand to set it up on. Very happy.
This teleprompter product is amazing. Works so well with the app, and is easy to set up and a great tool on-set. Plus, the guys are so lovely and helpful. Highly recommend!!
Great product – does the job brilliantly, and the service from Prompt-It was first class in every way. 5 stars!
Outstanding attention to detail. Fast shipping and I'm very happy with the quality of the Prompt-it Maxi. Thanks for the handwritten letter, keep up the good work :)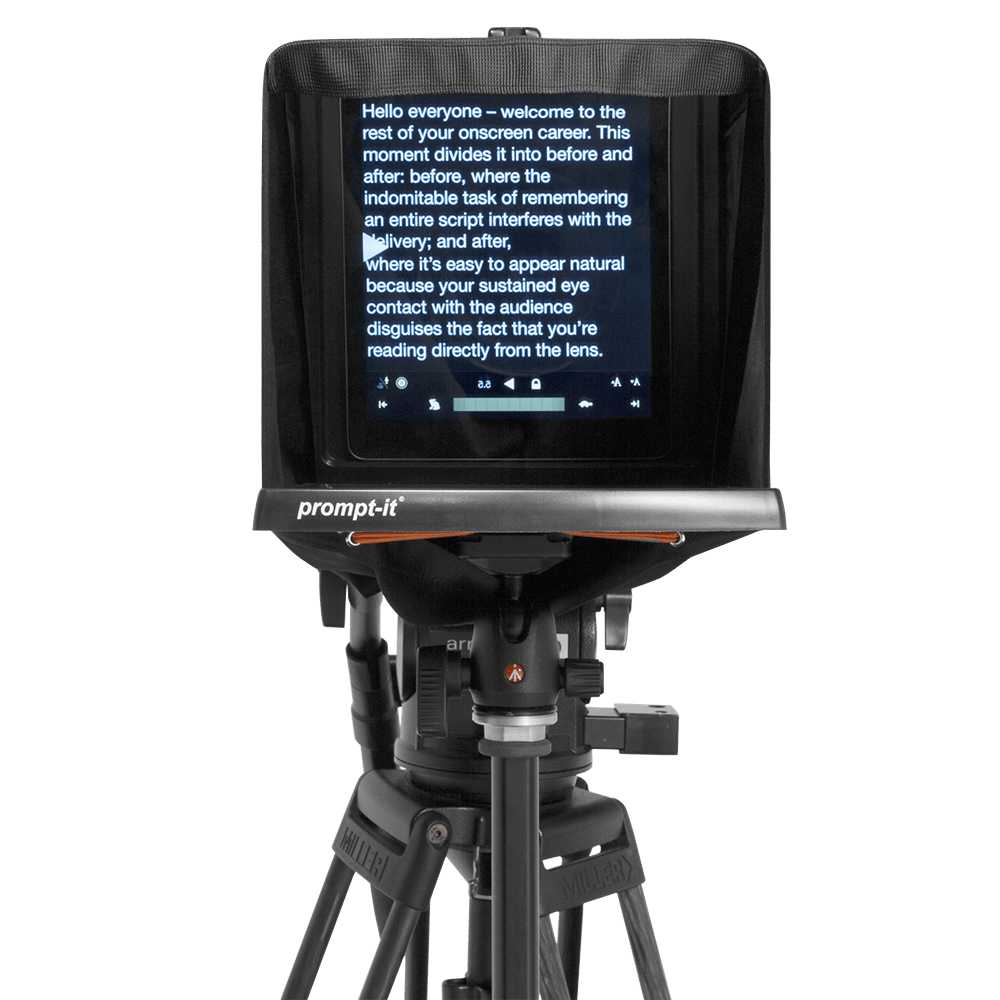 It's easy
1. Set up your recording device
Works with most types of cameras including mobile, handycams, DSLR and production cameras.
2. Use a phone or tablet
Compatible with most tablets such as the iPad (2,3,4), iPad Air (1,2), iPad mini (2,3,4), iPad Pro 9.7, iPad Pro 10.5, Galaxy Tab S (7,8,9), iPhones, Acer Iconia, Asus Zen Pad (8,10), and many more!
3. Download app
We recommend using Teleprompt+ 3, if you are using an Apple device. Although there are many great apps available on the App Store. Check out our FAQs for more recommendations.
We'll make a professional presenter out of you yet!
Can't wait to get started? Purchase your prompt-it maxi below and hop onto the Tips & Tricks page to help you master the art of presenting!