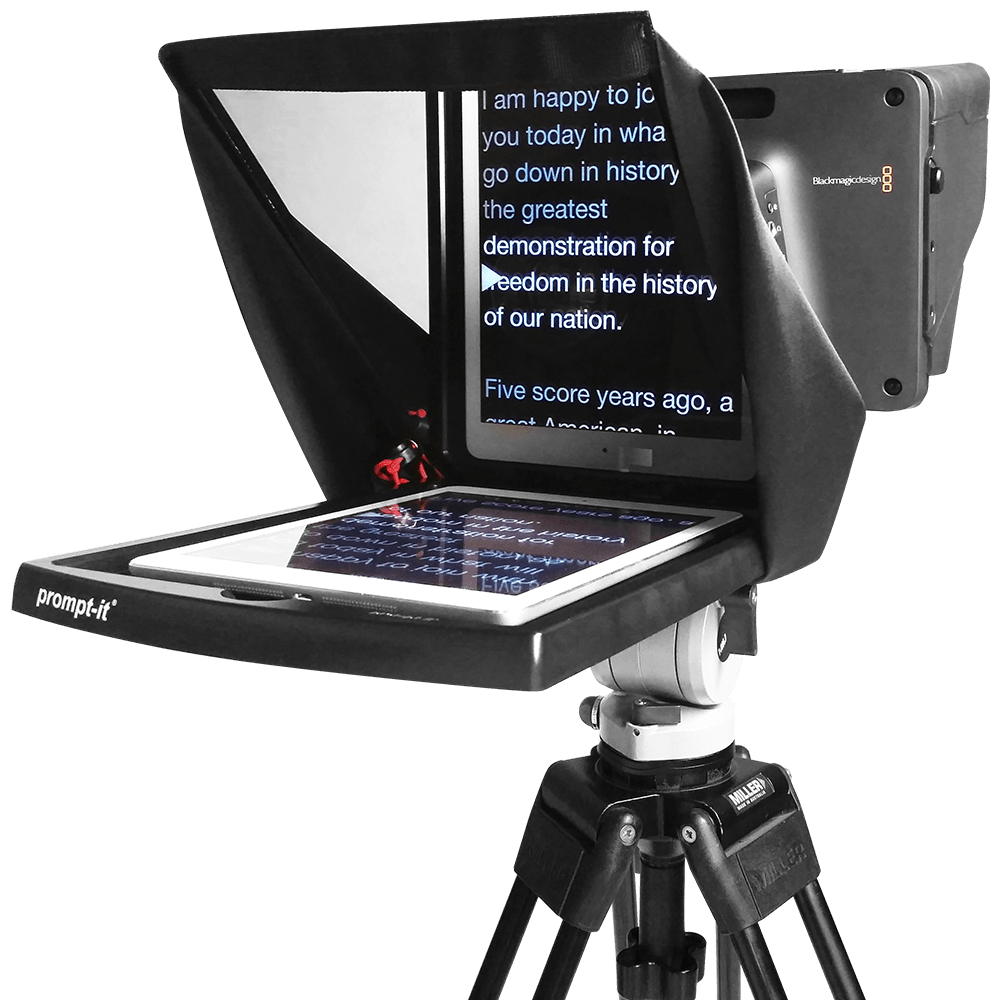 With prompt-it® maxi, you are guaranteed to maintain eye contact at all times. It is the first and only professional teleprompter to use the beamsplitter glass in portrait orientation (not landscape). Being narrower, portrait orientation reduces eye movement and is easier to read. The prompt-it® maxi is unrivalled in its quality, ease of setup and durability.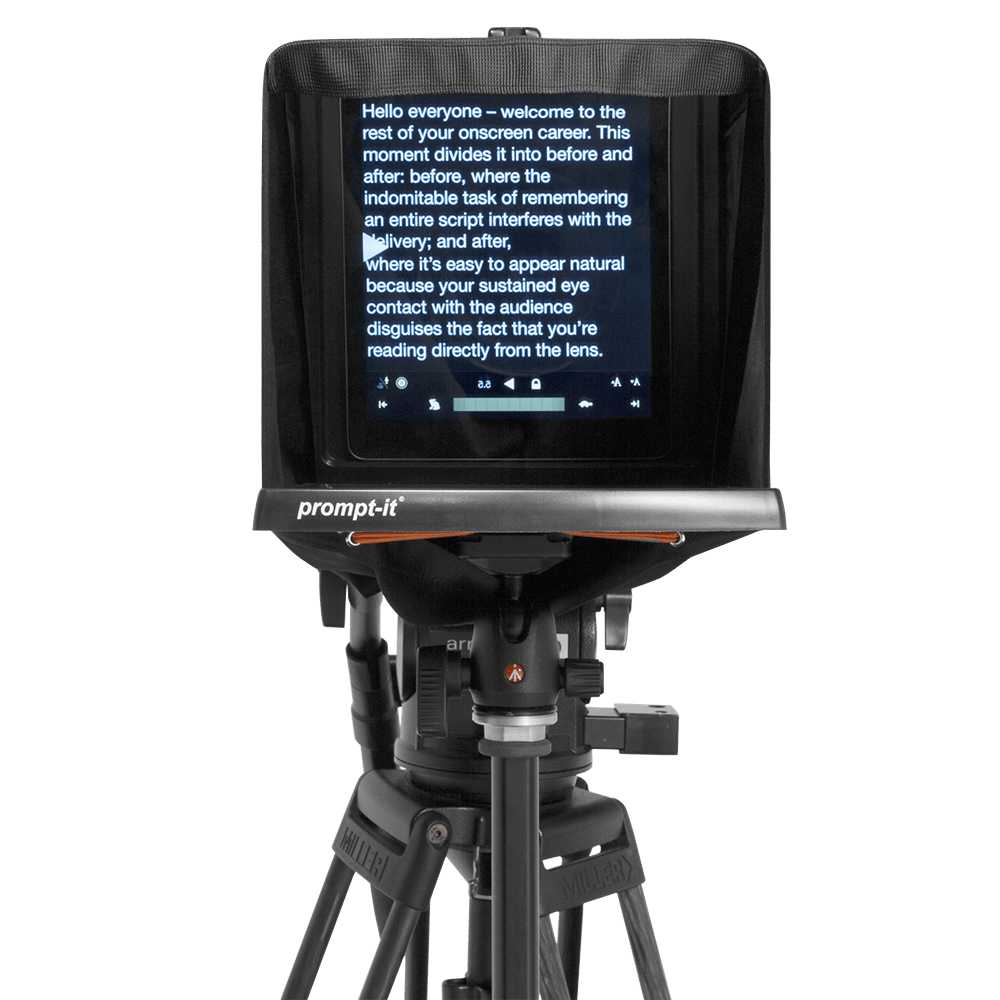 It's easy
1. Set up your recording device
Works with most types of cameras including mobile, handycams, DSLR and production cameras.
2. Use a phone or tablet
Compatible with most tablets such as the iPad (2,3,4), iPad Air (1,2), iPad mini (2,3,4), iPad Pro 9.7, iPad Pro 10.5, Galaxy Tab S (7,8,9), iPhones, Acer Iconia, Asus Zen Pad (8,10), and many more!
3. Download app
We recommend using Teleprompt+ 3, if you are using an Apple device. Although there are many great apps available on the App Store. Check out our FAQs for more recommendations.
Join the thousands who haven't looked back
Professionals in any industry, amateurs and hobbyists – if you are presenting on camera, then prompt-it® maxi is key for a better performance. It's lightweight, portable, easy to set up, and affordable.
I can't believe we haven't bought a teleprompter earlier – it makes life so much easier doing filming in-house! And the Prompt-it is so easy to set up and use. Thanks!
I liked the idea that you can use your existing iPad to get your own teleprompter at an affordable price. Very happy with the product!
I used Prompt-it for the first time today … brilliant. I could not believe how easy the system was to use and how professional the results. As a result I have now secured guaranteed work.
Fantastic piece of kit. It has saved my backside many times and adds a bit of professionalism to the shoot. The customer service is first rate.
Simple, effective and oh-so-cool. Puts all other iPad prompters to shame. Can't go wrong and the shipping speed from Oz to USA was phenomenal!
We'll make a professional presenter out of you yet!
Can't wait to get started? Purchase your prompt-it maxi below and hop onto the Tips & Tricks page to help you master the art of presenting!